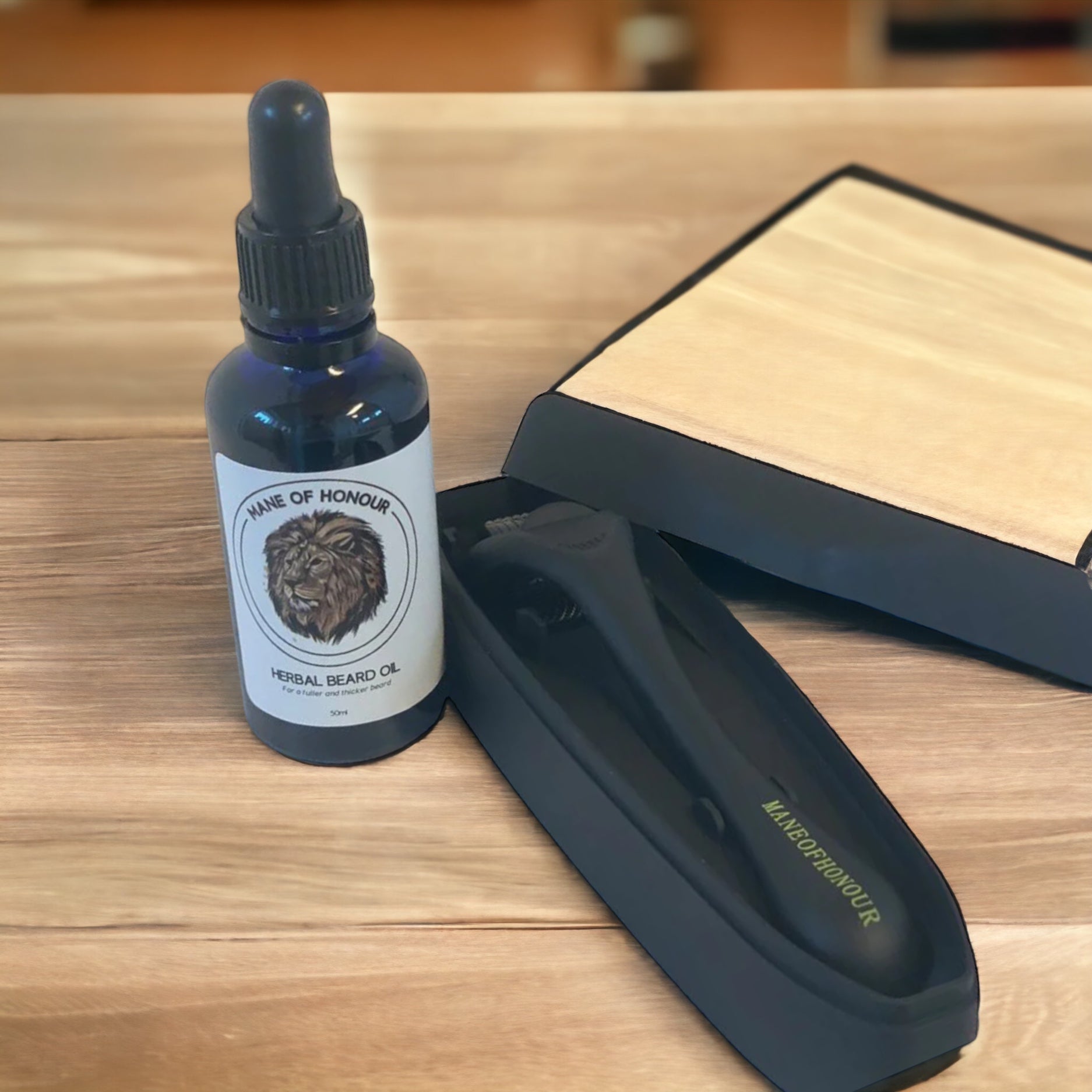 HERBAL BEARD OIL AND BEARD ROLLER
---
Want to grow your beard?
Do you have a patchy, thinning beard?
Aiming to get a fuller and thicker beard?

Promote beard growth with our beard roller.
Our beard roller enhances beard growth by gently creating micro-punctures on the surface of the skin that stimulate dormant follicles, activate the body's natural healing
capabilities, and increase blood flow.

Yes, our beard roller does wonders... But don't forget to pair it with our herbal beard oil. Our beard roller in combination with our herbal beard oil will speed up the process of beard growth by stimulating and awakening hair follicles. Our beard roller promotes blood flow to the surface of the skin, stimulating the production of elastin and collagen, and our herbal beard oil helps beard growth as it contains potent herbs that lead to beard growth.

Our beard roller used in combination with our herbal beard oil ensures:
- Better results when combined
- Better product & skin absorption
- Quicker beard growth

Manufactured to the highest precision and quality, this is the best beard roller beard's can wish for. The anti-slip handle design ensures a safe and comfortable hold and the 0.5mm titanium needles guarantee it's strong, durable and effective, even on sensitive skin. As titanium doesn't rust or corrode, this premium beard stimulator is also hygienic and safer for your skin to promote beard growth.

Directions:
Wash your face. Sterilise the beard roller using alcohol spray or suitable disenfectant. Use the beard roller on target area applying gentle pressure to stimulate hair growth and rolling horizontally and then vertically. Apply our herbal beard oil after rolling. Use a few drops and rub in from root to tip. This process may tingle a bit but it doesn't hurt or cause bleeding.

Use our beard roller 2 times a week for best results and use our herbal beard oil daily.

As the Roller's needles create micro-punctures on the surface of the skin to awaken follicles, it's important to sterilise tool head in medical alcohol solution BEFORE and AFTER each use and store in the case provided.

Replace roller once every 4 months

Please store carefully, and should be stored out of reach of CHILDREN.

All Derma-roller are for personal use only, please do not share with anyone else.
Choose options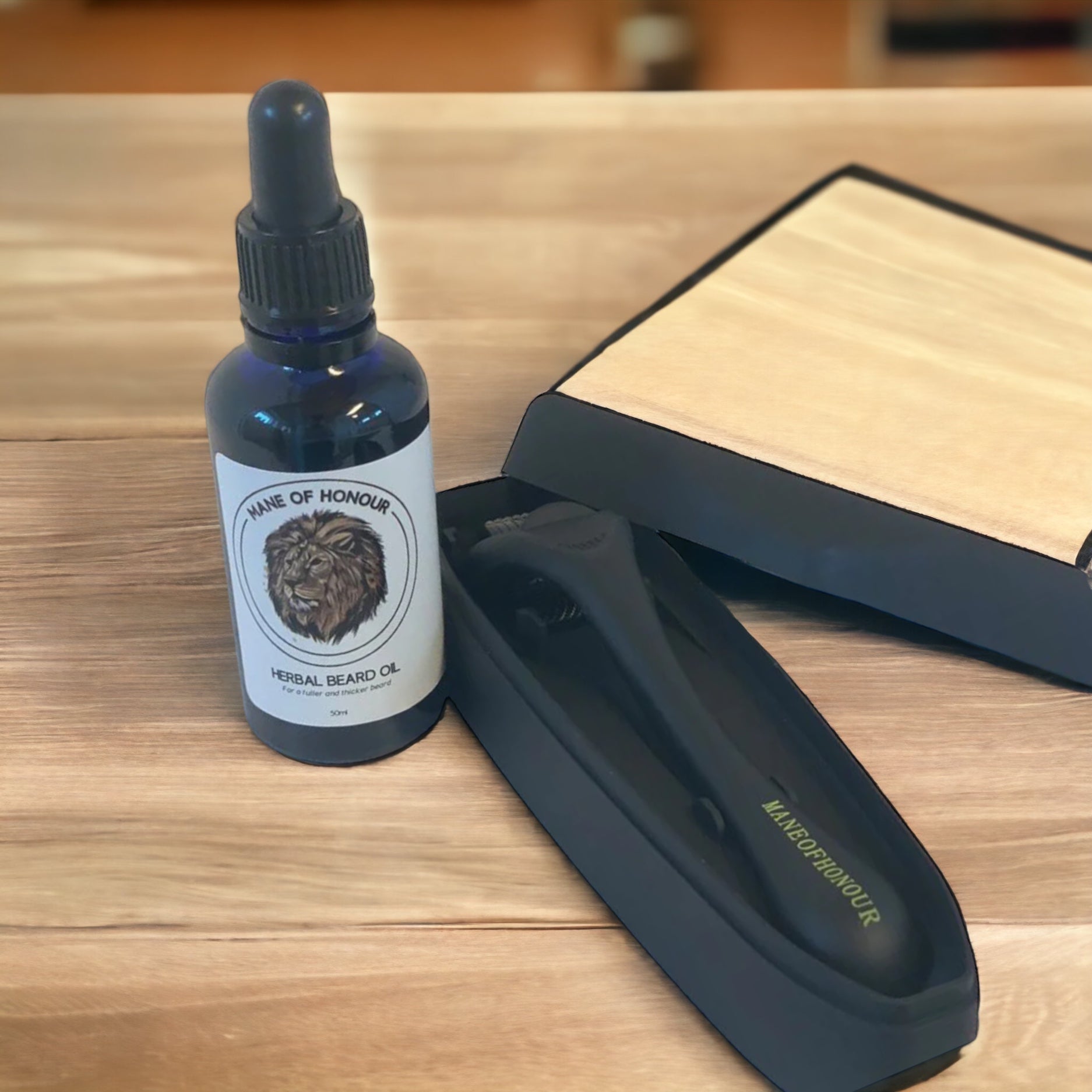 BAD BUSINESS
I didn't receive my product. I thought you were running a legit business.
Beard Oil
I rate the Beard as 10 out of 10 very good n easy to use.
I didn't even receive my order
Beard growing alot faster now